Hello! You're looking at a policy document report on Overton
We track government policy, guidelines, think tank research, working papers and more to help our customers see the impact and influence of their work.
If you fund, produce or manage research or work to influence policy, we'd love to talk. Learn more on our homepage.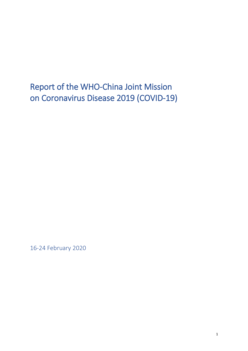 Будущее Африки на фоне пандемии: два сценария

Russian Council
on
April 1st 2020
Начавшаяся в конце прошлого года в Китае эпидемия COVID-19 через три месяца приобрела характер глобальной пандемии. Сегодня в мире едва ли найдется страна, так или иначе не затронутая этим опасным инфекционным заболеванием. COVID-19 буквально на глазах меняет весь мир, и многочисленные последствия этих изменений еще предстоит оценить. Тем не менее пандемия по-разному протекает в отдельных странах и имеет свою специфику распространения в различных регионах. Если в начале года всеобщее внимание было приковано к Китаю и другим очагам заболевания в Восточной А...

This document is made up of multiple PDFs
The references found in each have been combined below. If an item has been cited in more than one PDF then it'll appear more than once, linked to the relevant PDF and page number.
Recognized names mentioned in this document
Overton only tracks names from certain institutions. Names must have been cited in at least one policy document and their corresponding affiliation has to be found nearby - you can find more details on the help page.
Everything cited by this document
We didn't see any research cited in this document.