Hello! You're looking at a policy document report on Overton
We track government policy, guidelines, think tank research, working papers and more to help our customers see the impact and influence of their work.
If you fund, produce or manage research or work to influence policy, we'd love to talk. Learn more on our homepage.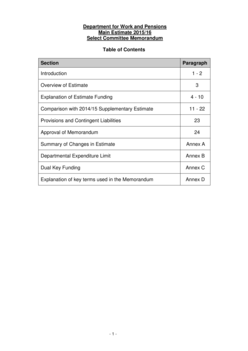 Department for Work and Pensions

UK Parliament Select Committee Publications
on
April 13th 2016
Topics in this document
Tags you've given this document
You haven't tagged this document yet.
Rights &amp Permissions
Uses license: Open Parliament Licence
Contains Parliamentary information licensed under the Open Parliament Licence v3.0
Detailed explanations of the variance between outturn and funding are provided in the Department's Annual Report and Accounts, which can be found at the following site: DWP Annual Report and Accounts 2013-14 https://www.gov.uk/government/uploads/system/uploads/attachment_data/file/323953/dwp-annual-report-accounts-2013-2014.PDF
On page 11